S1E165 - Essential Apple Podcast 165: Rampant speculation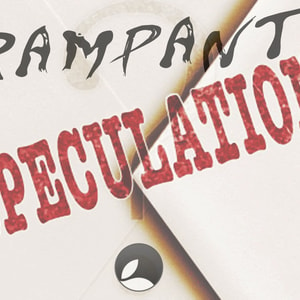 Recorded 1st March 2020
This week would have been Steve Jobs' 65th birthday, the product turned verb Photoshop passed 30, the StyleWriter is 29 and speculation about ARM Macs is running rife. Also the novelcoronavirus COVID-19 continues to wreak havoc. To talk about all this I am joined by Nick Riley for a lot of speculation as to what it all means!
GIVEAWAYS & OFFERS
Get Donny Yankellow's 2FunDads iMessage stickers for FREE
Why not come and join the Slack community? You can now just click on this Slackroom Link to sign up and join in the chatter!
Slacker @MacJim has a family friendly Flickr group for listeners to share photos because the Darkroom channel in the Slack has become so popular - if you're interested head over to to the Essential Apple Flickr and request an invitation.
---
On this week's show:
NICK RILEY
APPLE
TECHNOLOGY
SECURITY & PRIVACY
Flaw in billions of Wi-Fi devices left communications open to eavesdropping – Ars Technica
Controversial Clearview AI iPhone App disabled for breaking App Store rules — Cult of Mac
WORTH A CHIRP / ESSENTIAL TIPS
Write Notes from Your iPhone's Lock Screen with This Hidden Feature — iDrop News
Vimeo Create - Video Maker App Store
JUST A SNIPPET
For things that are not worth more than a flypast
The phrase 'Robot' was coined 100 years ago, in a play predicting human extinction by android hands — TechCrunch
NEMO'S HARDWARE STORE
---
Essential Apple Recommended Services:
Essential Apple is not affiliated with or paid to promote any of these services... We recommend services that we use ourselves and feel are either unique or outstanding in their field, or in some cases are just the best value for money in our opinion.
---
Social Media and Slack
You can follow us on:
Also a big SHOUT OUT to the members of the Slack room without whom we wouldn't have half the stories we actually do – we thank you all for your contributions and engagement.
You can always help us out with a few pennies by using our Amazon Affiliate Link so we get a tiny kickback on anything you buy after using it.
If you really like the show that much and would like to make a regular donation then please consider joining our Patreon or using the Pinecast Tips Jar (which accepts one off or regular donations)
And a HUGE thank you to the patrons who already do.
*
Support The Essential Apple Podcast by donating to their Tip Jar: https://tips.pinecast.com/jar/essential-apple-show
This podcast is powered by Pinecast.