S1E182 - Essential Apple Podcast 182: And in other news…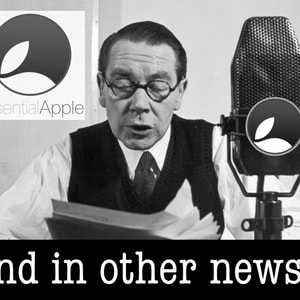 Recorded 15th June 2020
The second part of the previous show where Simon, Nick and Jim carry on and take a look at some of the other news of the week.
GIVEAWAYS & OFFERS
Why not come and join the Slack community? You can now just click on this Slackroom Link to sign up and join in the chatter!
Slacker @MacJim has a family friendly Flickr group for listeners to share photos because the Darkroom channel in the Slack has become so popular - if you're interested head over to to the Essential Apple Flickr and request an invitation.
---
On this week's show:
JAMES ORMISTON
NICK RILEY
APPLE
ARM MAC SPECULATION
TECHNOLOGY
SECURITY & PRIVACY
WORTH A CHIRP / ESSENTIAL TIPS
---
Essential Apple Recommended Services:
Essential Apple is not affiliated with or paid to promote any of these services... We recommend services that we use ourselves and feel are either unique or outstanding in their field, or in some cases are just the best value for money in our opinion.
---
Social Media and Slack
You can follow us on:
Support The Essential Apple Podcast by donating to their Tip Jar: https://tips.pinecast.com/jar/essential-apple-show
This podcast is powered by Pinecast.