S1E153 - Essential Apple Podcast 153: We broke the internet!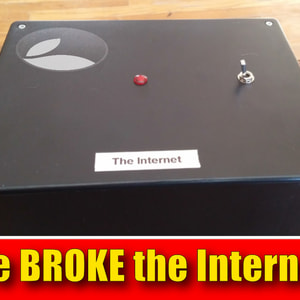 Recorded 27th October 2019
This show is dedicated to the memory of my friend Adrian who died unexpectedly on the 28th aged 64. RIP
This week it's Diwali (the festival of lights), there is more "not news" than news, Tim Cook talked about diversity, being gay, and more. iPod turned 18, Amiga 1200 turned 27, Google proved Quantum computing is real, and I was joined by Steve (@nibsUK) Leach from the Mac&Forth podcast to pick over these fragments... And we broke the internet... Well my internet went out for 3 HOURS in the middle of this show, so forgive me if I was a bit off my stride in the second half. Also I am a bit later than I like posting this - a family friend died unexpectedly on Monday and as you can imagine that sort of messed me up a bit.
GIVEAWAYS & OFFERS
Why not come and join the Slack community? You can now just click on this Slackroom Link to sign up and join in the chatter!
Slacker @MacJim has a family friendly Flickr group for listeners to share photos because the Darkroom channel in the Slack has become so popular - if you're interested head over to to the Essential Apple Flickr and request an invitation.
---
On this week's show:
STEVE LEACH
APPLE
TECHNOLOGY
SECURITY & PRIVACY
WORTH A CHIRP / ESSENTIAL TIPS
Nemo's Hardware Store (50:03)
H2O Audio Interval Swim Headphones for Apple Watch $100 USD – Amazon $120 USD
---
Essential Apple Recommended Services:
Essential Apple is not affiliated with or paid to promote any of these services... We recommend services that we use ourselves and feel are either unique or outstanding in their field, or in some cases are just the best value for money in our opinion.
---
Social Media and Slack
You can follow us on:
Support The Essential Apple Podcast by donating to their Tip Jar: https://tips.pinecast.com/jar/essential-apple-show
This podcast is powered by Pinecast.