S1E176 - Essential Apple Podcast 176: Wilful nonsense!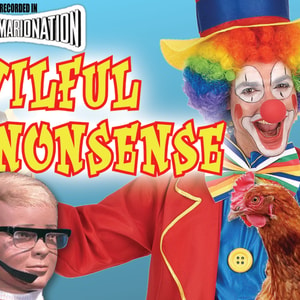 Recorded in Supermarionation
Recorded 18th May 2020
This week I am joined once more by Jim and Mark and Nick to ponder over the mysteries of the week in Apple and Tech and for whatever reason it all goes a bit weird... Lockdown brainrot setting in? Regardless of that here it is in all of its "glory"
GIVEAWAYS & OFFERS
Glenn Fleishman's Working From Home book is completely FREE and can be downloaded here and now he has also released Take Control of Zoom too.
Steve at Geeks Corner will be having more giveaways in the near future. Keep an eye on the site or follow him on Twitter @GeekCorner_uk
Why not come and join the Slack community? You can now just click on this Slackroom Link to sign up and join in the chatter!
Slacker @MacJim has a family friendly Flickr group for listeners to share photos because the Darkroom channel in the Slack has become so popular - if you're interested head over to to the Essential Apple Flickr and request an invitation.
---
On this week's show:
JAMES ORMISTON
NICK RILEY
APPLE
TECHNOLOGY
SECURITY & PRIVACY
Major security flaw found in Thunderbolt Macs and PCs: Should you be worried? – Macworld
Adobe Acrobat Security Vulnerabilities Allow Root Privileges on Mac, Update Now – Mac Rumors
WORTH A CHIRP / ESSENTIAL TIPS
Mophie unveils new Powerstation XL with USB-C and Lightning, Qi charging, more – 9to5 Mac
JUST A SNIPPET
For things that are not worth more than a flypast
Sony Unveils the World's First Camera Sensors with Built-in AI – PetaPixel
NEMO'S HARDWARE STORE
Basically waiting for the pandemic to pass...
---
Essential Apple Recommended Services:
Essential Apple is not affiliated with or paid to promote any of these services... We recommend services that we use ourselves and feel are either unique or outstanding in their field, or in some cases are just the best value for money in our opinion.
---
Social Media and Slack
You can follow us on:
Also a big SHOUT OUT to the members of the Slack room without whom we wouldn't have half the stories we actually do – we thank you all for your contributions and engagement.
You can always help us out with a few pennies by using our Amazon Affiliate Link so we get a tiny kickback on anything you buy after using it.
If you really like the show that much and would like to make a regular donation then please consider joining our Patreon or using the Pinecast Tips Jar (which accepts one off or regular donations)
And a HUGE thank you to the patrons who already do.
Support The Essential Apple Podcast by donating to their Tip Jar: https://tips.pinecast.com/jar/essential-apple-show
This podcast is powered by Pinecast.