Essential Apple Podcast 144: School's out for summer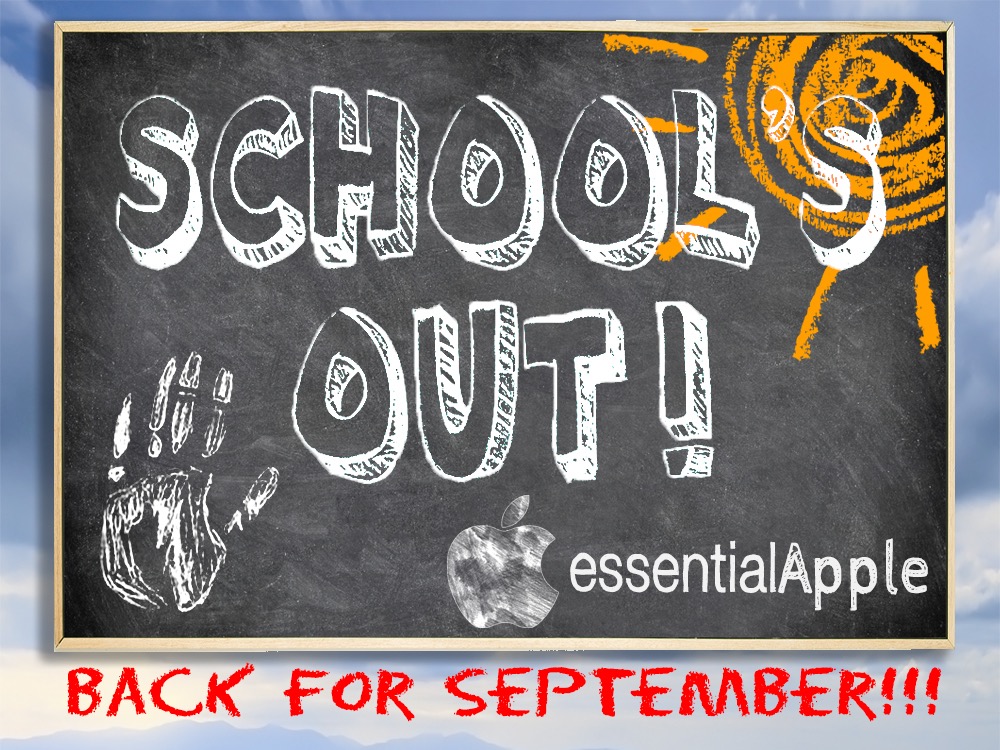 Recorded 28th July 2019
This week Apple spent $1Bn to acquire most of Intel's modem business, Facebook got their $5Bn fine (but with an amnesty for everything they've done chucked in), an ex Facebook and CIA employee says "Facebook knows you better than the CIA ever will", Trump says Apple won't be exempt from tariffs, and the Flyboard guy failed to fly the channel to mark 110th anniversary of Louis Bleriot's 1909 Channel crossing. Sorry if the audio is a touch off, Mark seems to have got quieter and more clipped as the show went on... possibly a bandwidth issue - I can't really say for sure. I levelled it out as much as I could but that has introduced a tiny amount of hiss...
GIVEAWAYS & OFFERS
Why not come and join the Slack community? You can now just click on this Slackroom Link to sign up and join in the chatter!
Slacker @MacJim has started up a family friendly Flickr group for listeners to share photos because the Darkroom channel in the Slack has become so popular - if you're interested head over to to the Essential Apple Flickr and request an invitation.
---
On this week's show:
MARK CHAPPELL
APPLE
TECHNOLOGY
SECURITY & PRIVACY
WORTH A CHIRP / ESSENTIAL TIPS
JUST A SNIPPET
For things that are not worth more than a flypast
Nemo's Hardware Store (43:22)
---
Essential Apple Recommended Services:
Essential Apple is not affiliated with or paid to promote any of these services... We recommend services that we use ourselves and feel are either unique or outstanding in their field, or in some cases are just the best value for money in our opinion.
---
Social Media and Slack
You can follow us on:
Support The Essential Apple Podcast by donating to the tip jar: https://tips.pinecast.com/jar/essential-apple-show
This podcast is powered by Pinecast.