Essential Apple Podcast 147: Affinity - a ten year labour of love!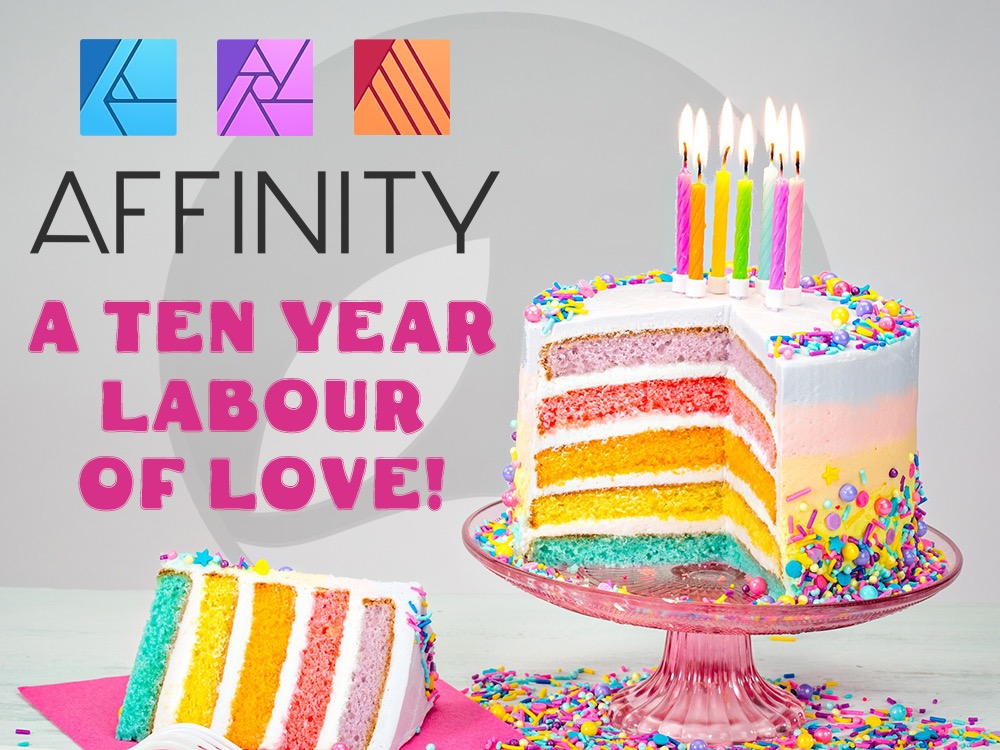 Recorded 15th September 2019
Simon is still afflicted with a stuffed up nose but never mind - this week he and Donny are joined by Ashley Hewson the CEO of Serif to talk about the hit Affinity Suite, Listen carefully and I think Ashley might even have given us a little bit of a scoop!
GIVEAWAYS & OFFERS
Listeners of this show can claim $10 off purchases of Luminar and/or Aurora HD 2019 use the coupon code EssentialApple at checkout for your extra discount!
Get Donny Yankellow's 2FunDads iMessage stickers for FREE
Why not come and join the Slack community? You can now just click on this Slackroom Link to sign up and join in the chatter!
Slacker @MacJim has started up a family friendly Flickr group for listeners to share photos because the Darkroom channel in the Slack has become so popular - if you're interested head over to to the Essential Apple Flickr and request an invitation.
On this week's show:
DONNY YANKELLOW
ASHLEY HEWSON
Find them at www.affinity.serif.com (http://www.affinity.serif.com/)
Follow them on Twitter as @affinitybyserif
Affinity have 30% off the two workbooks (and are chucking in a free T-shirt if you use the special link) for a limited time... You have to use this link if you are interested - but that is the Photo Workbook and/or the Designer Workbook for £25.99 each for a limited period.
Nemo's Hardware Store (47:09)
---
Essential Apple Recommended Services:
Essential Apple is not affiliated with or paid to promote any of these services... We recommend services that we use ourselves and feel are either unique or outstanding in their field, or in some cases are just the best value for money in our opinion.
---
Social Media and Slack
You can follow us on:
Also a big SHOUT OUT to the members of the Slack room without whom we wouldn't have half the stories we actually do – we thank you all for your contributions and engagement.
You can always help us out with a few pennies by using our Amazon Affiliate Link so we get a tiny kickback on anything you buy after using it.
If you really like the show that much and would like to make a regular donation then please consider joining our Patreon or using the Pinecast Tips Jar (which accepts one off or regular donations)
And a HUGE thank you to the patrons who already do.
Support The Essential Apple Podcast by donating to their Tip Jar: https://tips.pinecast.com/jar/essential-apple-show
This podcast is powered by Pinecast.