Essential Apple Podcast 61: Siim Teller of Wire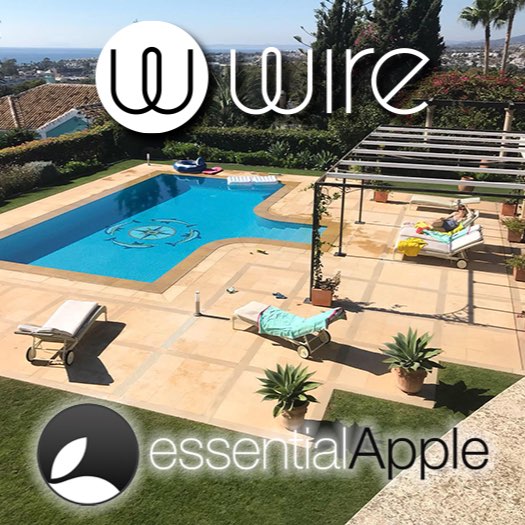 This week we are joined by Siim Teller of Wire.com, to discuss Wire, Open Source, E2EE, and much more. Simon talks about how his MacBook Pro breakdown made him glad he had a CCC clone and how Ubuntu Linux made his old White MacBook Core2Duo usable again. Suffolk Pete also joins us and talks about his part done project to build a Mac Mini Media Server in his cellar and his glass of Chocolate Vanilla Stout from [Purple Moose] (https://purplemoose.co.uk)
On this week's show:
APPLE
Walmart dumps Windows for Mac; Plans to order One Hundred Thousand Mac - WPXBOX (https://apple.news/AE4ARxrUZSGO8z8eD_mPQVw)

Apple, Predix team up for industrial gear control and monitoring, GE will standardize on iPhone and iPad – Apple Insider
Delta ditches Microsoft, will deploy iOS devices for flight crew soon – Neowin
TECHNOLOGY
THE GIANT MECH DUEL: The battle we waited for, real life mecha action – YouTube
WORTH A CHIRP
Markdown, the Markdown Editor for OSX – Mac App Store
MarkLite - A delicate markdown editor for iOS – iOS App Store
Nemo's Hardware Store (48:55)
1MORE Dual Driver ANC Lightning Best active noise cancelling headphones for iPhone – $150 US on Amazon
From EAP 48 – [1More Triple Driver Lightning In-Ear Headphones] (https://usa.1more.com/products/triple-driver-in-ear-headphone-with-lightning-connector) – $150 US / £150 UK on Amazon
Cutie Melon Moment (1:28:32)
Social Media and Slack
You can follow us on:
EssentialApple.com / Pinecast / Twitter / Facebook / Google Plus / Slack – ask us for an invite any way you can get hold of us.
Also a big SHOUT OUT to the members of the Slack room without whom we wouldn't have half the stories we actually do – we thank you all for your contributions and engagement.

You can always help us out with a few pennies by using our Amazon Affiliate Link so we get a tiny kickback on anything you buy after using it.

If you really like the show that much and would like to make a regular donation then please consider joining our Patreon

And a HUGE thank you to the patrons who already do.
This podcast is powered by Pinecast.