Essential Apple Podcast 38: Apple, Patents, The Augmented Future and Running Out of Time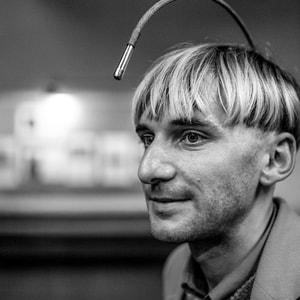 Mark's AirPod problems seem to be reaching a climax, Simon gets an Apple Watch, Touch ID saves a life, Augmented Reality and Virtual Reality. Plus MS Office seems to be a 32 bit app on iOS shocker! Full show notes at EssentialApple.com
Marks AirPod problems seem to be reaching a climax, Simon gets an Apple Watch, Touch ID saves a lift, virtual reality and office seems to be a 32 bit app on iOS shocker. Full show notes at [EssentialApple.com]
Talking Points
Touch ID and Siri enabled 4-year-old boy to call emergency services to save mum's life
Apple Looking Into Apple Watch Bands With Added Functionality
Financial Times: Apple's Mixed Reality headset "at least a year away"
Here is how you can find all the 32-bit apps installed on your iPhone techrumors
Esso Launches Speedpass+ iOS App for Mobile Payments at the Pump | iPhone in Canada Blog - Canada's #1 iPhone Resource
Backdoor access to WhatsApp? Rudd's call suggests a hazy grasp of encryption - The Guardian
5 Wireless Earbuds Which Cost less than %50 the AirPods
Nemo's Hardware Store:
This week's "App-session" [obsession.. geddit?]
Able Black iOS Game iOS App Store
Social Media and Slack
You can follow us on: EssentialApple.com / Twitter / Facebook / Google Plus / Slack – ask us for an invite any way you can get hold of us
If you really like the show that much and would like to make a regular donation then please consider joining our Patreon And a HUGE thank you to the patrons who already do.
Find out more on the The Essential Apple Podcast website.