Essential Apple Podcast 127: Hey Tim! Is that you?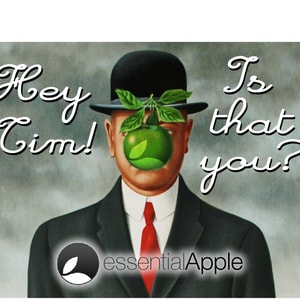 Recorded 10th March 2019
This week Uncle Tim made a joke out of Donald Trump's name slipup, US Senator Elizabeth Warren wants to break up tech companies, German teen hacker relents and gives Apple the secret to his hack, Google Zero Day group find a vulnerability dubbed Buggy Cow, and Zuck claims Facebook wants to change... and takes a dig at Apple to boot. To discuss these stories and more this week I am joined by Mac to the Future, Go! livecast co-host and "buy all the things" Warren Sklar!
GIVEAWAYS & OFFERS
Why not come and join the Slack community? You can now just click on this Slackroom Link to sign up and join in the chatter!
We can now also be found on Spotify, Soundcloud and even YouTube.
---
On this week's show:
WARREN SKLAR
APPLE
TECHNOLOGY
SECURITY & PRIVACY
WORTH A CHIRP / ESSENTIAL TIPS
JUST A SNIPPET
For things that are not worth more than a flypast
Nemo's Hardware Store (1:07:07)
---
Essential Apple Recommended Services:
Essential Apple is not affiliated with or paid to promote any of these services... We recommend services that we use ourselves and feel are either unique or outstanding in their field, or in some cases are just the best value for money in our opinion.
---
Social Media and Slack
You can follow us on:
This podcast is powered by Pinecast.